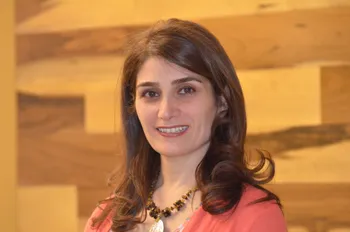 Dr. Lili Ghazai

Dr. Lili Ghazai earned her Bachelor of Science from the University of Maryland, and her Doctor of Dental Surgery from the Baltimore College of Dental Surgery at the University of Maryland. Immediately upon graduation she entered into private practice. Dr. Ghazai received special recognition for her involvement in community outreach programs.

Dr. Ghazai is committed to quality dental care and continues to advance her studies in dentistry through continuing education course work & seminars. She prides herself on having a knowledge and highly qualified staff, that are always available to assist you with any cares or concerns you may have.

Dr. Ghazai enjoys cosmetic dentistry. And the pleasure of helping her patients achieve a healthy smile!

---